HEL 11 QE V20/4.0.3
control board
The HEL 11 QE V20 / 4.0.3 control board (for HATO 400Y) is a modern control system based on the PIC16F685 microcontroller. It is made in surface and through-hole assembly technology.
The plate is designed to control the sliding gate drive with a single-phase, bidirectional motor, voltage 230 V AC.
The motor must be fitted with an encoder that generates a signal with a frequency of 746 Hz for V20 in normal operation.
The system carries out:
system control by means of a control input (it is possible to connect  control button, code keyboard, magnetic card reader, etc.)
system control by remote control (HATO rolling code remotes that cannot be copied)
stop control with the limit switch type N.O.
operation of the photosensors preventing the gate from closing in the event of the light of the photosensors being cut by an obstacle
encoder operation (if the engine speed drops below the nominal speed set by the potentiometer, the system will stop the engine and then reverse it)
control of the signal lamp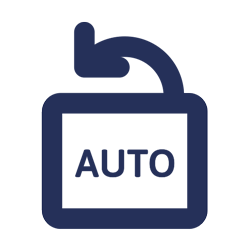 After programmed time, the system will automatically close the gate (it is recommended to use this operating mode only with connected photosensors).
Only the gate can be opened with the remote control. Pressing another remote control while the gate is opening or when it is open will not cause it to close. Closing takes place after the time defined by the auto-closing function.
AUTOMATIC WICKET FUNCTION
The gate opens until the light of the photosensor crosses.
Instead of the flashing light, the system switches on the flashing light circuit continuously. The time of switching off the driveway lighting after closing the gate is programmable.
CE + declaration of conformity
- HATO confirms that the product meets the requirements of European Union directives.
Warranty
- 24 months.
HEL 11 QE V20/4.0.3 CONTROL BOARD specification
Standby power consumption
Maximum power consumption
The power of the controlled engine
The power of the controlled lamp
Operating temperature range
Dimensions (length x height x width)